Become a member
Cloud Ecosystem is the network that moves the German digital market. We are not exclusivly for cloud vendors. All software providers still moving to the cloud, system integrators or digital consultants are welcome. Let's work together, combine our resources to push innovation and change!
Membership benefits

Connect with people that push your business

Get free tickets for all events

Free Certified Cloud certificate with certain plans

Get special discounts on all Cloud Ecosystem offerings

Contribute content on Cloud Ecosystem website and press releases

Participate in workgroups to shape new ideas

Initiate new projects or workgroups

Participate in co-marketing activities

Voting rights in community decisions
Community Membership
6 months free trial

Create partnerships

Join the workgroup (no vote)

Network at our events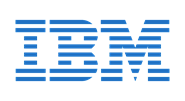 Contact us
We are happy to hear from you! Your data will only be used with regards to your message.