SaaS Leader Award 2023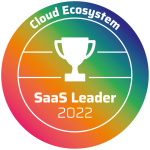 Your application for the SaaS Leader Award
SaaS Leader Summit 2023 will honor the fastest-growing SaaS providers
Jeder Anbieter, ob Startup oder Scaleup, hat die gleichen Chancen, denn ausgewertet wird ausschließlich das Wachstum in 2022. Für die Bewertung wird die Anzahl neuer zahlungspflichtiger Kunden innerhalb des letzten Jahres sowie das MRR Growth (Umsatzwachstum) herangezogen.
For your application in English klick here
Pitch Competition
Looking for funds? Then apply for the Pitch Competition
SaaS Leader Award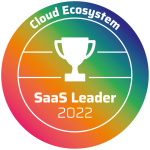 Der SaaS Leader Award ist für dich ein wichtiges Mittel, mit dem du bei deinen Kunden mit Vertrauen und Stärke punkten kannst. 
SaaS Leader Award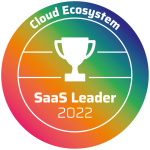 Zu den Gewinnern aus 2022
Contact
We look forward to receiving your feedback, queries and ideas. Contact us today! We will get back in touch with you as quickly as possible.
Use the form or the contact information below to get in touch with us.
*The data we collect here is only used for initial contact purposes.